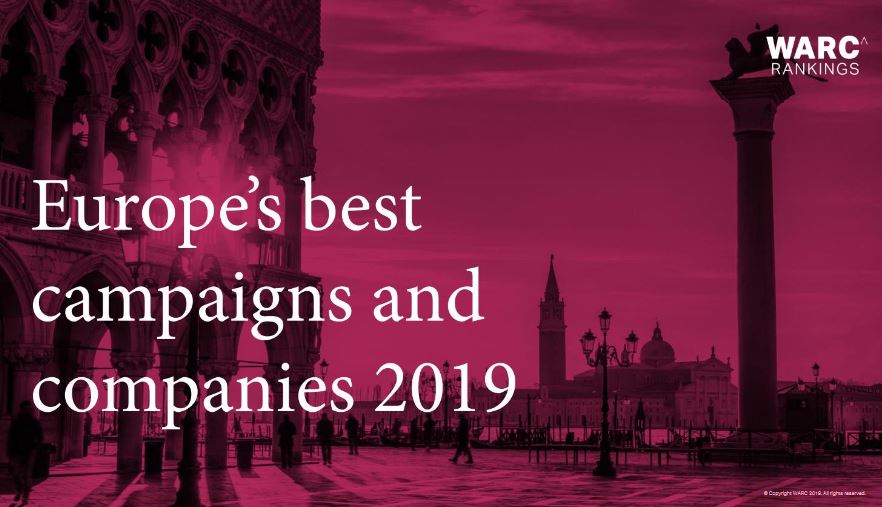 Congratulations to LOLA MullenLowe who has topped WARC's latest rankings: 'Best of the Best Europe' and 'Best of the Best Campaigns Europe'.
LOLA MullenLowe is the 'Top Europe Agency' for 2019 while their 'Scary Clown Night' campaign for Burger King is Europe's Top Campaign for Creativity. MullenLowe Group has also been ranked third in the 'Top Europe Agency Networks 2019' ranking.
The 'Best of the Best' reports showcases the best campaigns and companies in Europe across creativity, effectiveness and media excellence. The findings are based on the results of this year's WARC Rankings – Creative 100, Effective 100, Media 100 – which track the results of the most prestigious and rigorous creative, effectiveness and media award shows in the world (as determined by the industry) to provide a global and independent benchmark of marketing success.
See the rest of the rankings on WARC